| | |
| --- | --- |
| | News |
Airfreight service ex China to worldwide
Time:2022-03-04 11:51:31
K+N 2021 profit zooms 173%, all business units contribute

Kuehne+Nagel reported a 61 per cent growth in sales to CHF32.8 billion ($35.8 billion), with profitability nearly tripling (173 percent) to CHF2.2 billion ($2.4 billion) from "all business segments contributing to the performance." Airfreight volume for 2021 climbed by 55 per cent year on year to 2.2 million tonnes.
| | |
| --- | --- |
| Advertisement | Advertisement |
ATSG projects bullish 2022 outlook, 2021 revenue hits $1.7 billion

Based on long-term leases, ATSG anticipates an increase in EBITDA of $100 million to $641 million in 2022. Outlines $590 million in capital investment, including $200 million in sustaining capex and $390 million for expansion. ATSG has also budgeted $590 million in capital expenditures through 2022.
Advertisement

Covid taught us need for collaboration: Martin Drew, Etihad

While the vaccination programme is still highly skewed in favour of the rich nations, efforts are being made to address the shortcomings. Martin Drew, Senior Vice President, Sales & Cargo, Etihad, spoke to Jyothi Shankaran about the challenges - out of over 22 billion Covid-19 vaccine doses/treatments to be manufactured every year until 2024.
Around the World in 36 Years: We're older, wiser, and raring to go!

This March, we celebrate a 36-year uninterrupted run of The STAT Trade Times, STAT Media Group's flagship publication. Founded by R K Patra in 1986, STAT stands for Shipping, Transport, Aviation and Tourism. Over the last 36 years, the group's first publication has evolved to become one of the world's best air cargo reads.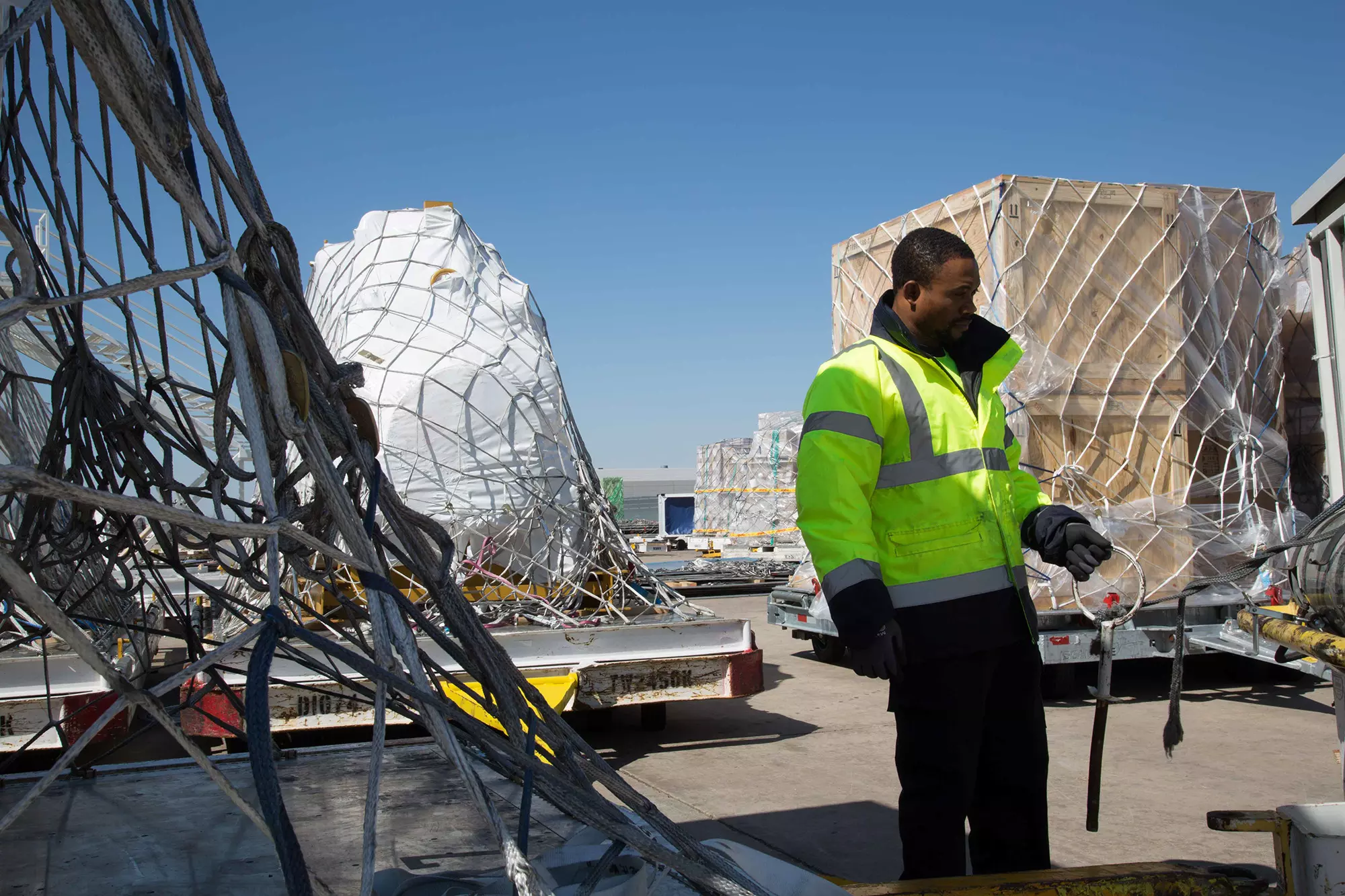 Cargo Handling - A sector that's "Happening"
National Aviation Services (NAS) has offered to buy the entire shareholding of Scotland- based cargo handling company Menzies plc at 608 pence ((£6.08) per share. NAS had earlier offered to buy all shares of Menzies at 510 pence (£5.10) per share, valuing the company at nearly £469 million ($636 million). Click to read more.
Safe to Fly- A beginning

Every day this week, we will be featuring interviews with top leaders from the air cargo sector who will give their take on how the industry can work together to ensure safer lithium shipments as part of our 'Safe To Fly' series.
Advertisement
Air freight volumes increased by 15%; e-commerce plays major role: DHL

Air freight volumes for November 2021 are expected to increase by 15% year on year, with e-commerce playing a significant role. According to DHL's Air Freight State of the Industry report, e-commerce demand has remained very robust; AMNO (North America) import volumes are predominantly driven by car, technology, fashion, and e-commerce movements.
Bert Selis joins WFS, to lead growth with e-commerce, freight forwarding

Bert Selis joins WFS in Liege, Belgium, as VP of Business Development, E-commerce, Express & Freight Forwarders EMEAA. Bert has over 20 years of expertise in the air freight and aviation industries in company development and sales. He has spent the previous nine years at Liege Airport, most recently as VP of Cargo & Logistics.
Advertisement

How is the Russia-Ukraine conflict affecting China-Europe trade?

The Russian invasion of Ukraine is raising logistical challenges between China and Europe. Rail freight transit, in addition to air and sea freight, is becoming an increasingly appealing mode of transport between China and Europe as rail freight transit is more efficient than marine freight and less expensive than air freight.
Advertisement

Advertisement